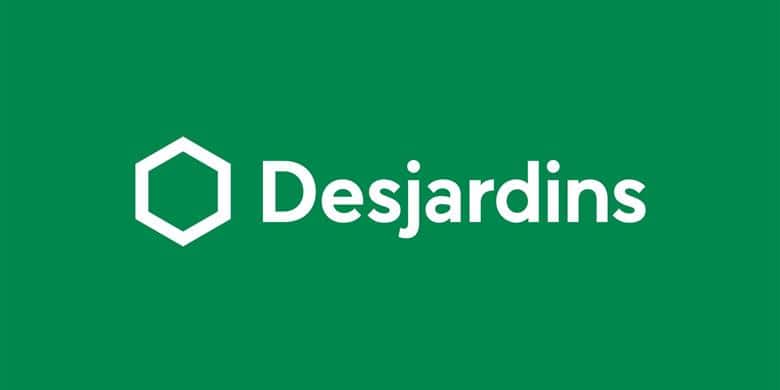 Montreal, June 16th, 2020 – After a rigorous selection process, Desjardins has chosen Glassroom and Dialekta to manage its national investment in search engine marketing (SEM). The two independent andfully Canada-owned agencies, which already manage media buying and strategy, will be working closely with the internal media team at Desjardins. Their collaboration with Desjardins' media specialists will be based on a hybrid model of media management that will extend across all of Desjardins'digital channels(programming, social media advertising and SEM).
In Glassroom and Dialekta, Desjardins has found the ideal media combination to further its marketing transformation and reach its goals. The strategic expertise and keyword marketing technique these agencies offer will help Desjardins maximize its multichannel media strategy by integrating the SEM component within a global framework. The goal is to increase synergies and complementarity to create a direct and concrete impact on campaign results.
"Glassroom and Dialekta's depth of expertise complements our media specialist team and maximizes our ability to reach our clients/members with the right message at the right time and to strengthen the performance of our initiatives. This synergy is in line with our #oneteam vision of collaboration, and provides us with a solid brand/agency partnership with exceptional skills."

Sylvain Marcoux, Senior Manager, Marketing, Donations, Sponsorships, and Brand at Desjardins
Microsoft Word – Glassroom & Desjardins SEM Mandate_Press release_20200616.docx
The #oneteam partnership is an opportunity for Desjardins, Glassroom and Dialekta to capitalize on a collaborative mechanism that has proven its effectiveness over the past year. To ensure cohesion and consistency throughout Desjardins' media operations, #oneteam will employ a global method for collaboration, using sound processes and shared tools to manage campaigns while remaining focused on the key pillar: direct and transparent communication between Desjardins and the agency.
"We constantly work with advertiser teams as a single unit. This radical transparency is supported by the vision shared by Desjardins and Glassroom of how to move forward with complete control over its future in the media landscape, in terms of both data management and audiences."

Charles Beaulieu, Partner and General Manager at Glassroom
"SEM plays a key role in a performance-driven global marketing strategy. We're delighted that Desjardins has recognized our position as a leader in search marketing so that we can help them meet their ambitious objectives."

Cyril Chaib, Founder and President of Dialekta
Glassroom is a member of the Humanise collective, along with Bleublancrouge, Desjardins' main creative and media agency since January 2019. This alignment between the creative, media and keyword purchasing teams will further enhance the strength and coherence of Desjardins' multichannel media strategy.
– 30 –
Sources:
Raphaël Metter-Rothan
Media Director, Desjardins
c 1 438 346-7414
o 1 514 281-7000, ext. 5554114 / 1 866 866-7000, ext. 5554114
raphael.metter-rothan@desjardins.com
Montreal

Charles Beaulieu
Partner and General Manager, Glassroom c 1 514-622-2684 cbeaulieu@glassroom.ca
Montréal | 780 Brewster, 4th floor
Toronto | 215 Spadina Avenue, suite 150
About Glassroom
Part of the Humanise collective, Glassroom is an independent media agency that is rapidly becoming one of the most influential in North America. Our proven track record in accompanying our clients through their digital transformations has been built through our unique set of tools and co-creative approach. We are proud to support national and global partners such as Desjardins, Shaw Communications, Bio-K+ International, Bausch Health, eBay and Plan International Canada, contributing to their success on a daily basis. Visit glassroom.ca to learn more.Or about? As proposed by Robert Martin Evans

About Dialekta
Dialekta is an independent agency based in Montreal and Paris that specializes in digital marketing. Google named it one of the most innovative marketing agencies in the world for its search engine marketing expertise. Dialekta's performance-based approach has made it one of the fastest-growing companies in Canada (recognized by Deloitte Fast 50MC and Fast 500MC and Canadian Business Growth 500). The agency is responsible for digital performance for national and international accounts such as Desjardins, Bell Média, Biron and Epiderma. Visit dialekta.com to learn more.
Inspired by Humanise
Humanise is a collective of 8 independent businesses who have decided that it's time to lead the Age of the Human. An age when we all must be more empathetic, sincere and attentive. Brands too must channel these attributes, if they want to separate themselves from mere "sellers of goods." And Humanise helps make that happen. Whatever the ask, we draw on our eclectic set of skills, including full-service advertising, master planning, data optimization, experiential marketing, and digital (including gamification) to create bold solutions for our clients that are undeniably human. For more information, please visit humanise.world.