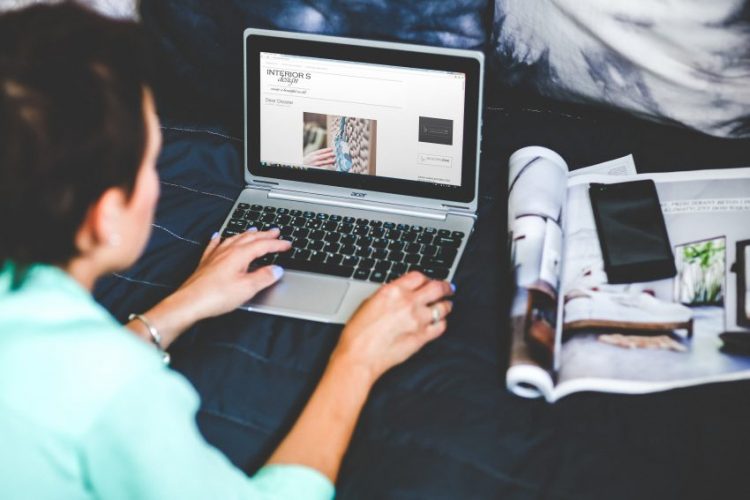 We all know it. Blogging frequently has many benefits for your company: it generates traffic to your website, improves your SEO, helps develop better client relationships and increases your website authority.
But choosing a relevant topic and a good title can be tricky. And if you forget to optimize the article correctly, it will have fewer chances to appear on the first pages of search engines. So where to start? Here are our top 10 tips to choose a topic and optimize the content of your articles.

CHOOSE A TOPIC

Choosing a topic is often the most difficult step. Here are a few tips to find your next blog post topic:
1- Look at common client questions: Ask the sales department, customer service or even the technical team what are their most common client questions, and use them to make useful and educational blog posts.

2- Be inspired by your competitors: Create an inspiration file, and gradually add articles and titles that attract your attention. Classify them into different subjects.

3- Use Google tools: Google tools are a great source of inspiration to write new blog posts.
Search Analytics Report allows you to identify keywords that people use to find your content.

Adwords Keyword Tool is useful to collect a list of keywords. Choose a combination of at least 3 keywords and select the ones that have a search volume neither too low or too high.
We particularly like those tools, but we also use tools such as Über Suggest, Keyword Tool, Soovle and Xtendo to generate keywords' ideas.
FIND A TITLE

The next step is to find a catchy and relevant title that will make your readers want to read the article.
4- Use powerful words: the worst ads, must-follow steps, brilliant tips…
5- Highlight the value of the article: if you offer an ebook, specify [ebook] in the title
6- Be specific: "10 tips to build an Inbound Marketing Campaign on Instagram" will be more effective than "How to build a Strategy on Social Networks"
Following those tips, here are some suggestions for ''15 Ways to Optimize Blogs Posts":
15 Brilliant Expert Tips to Optimize your Blog Posts
15 Must-Follow Steps to Succeed at Blog Post Optimization
15 Hidden Blog Optimization Hacks You'll Want to Know About
OPTIMIZE YOUR ARTICLE

Finally, you have to write and optimize the article so that search engines index it correctly. Remember that the flow of the article should remain as natural as possible.

7- Focus on 1 or 2 long-tail keywords: Choose one or two keywords per article and aim for long-tail keywords that are more effective. Include them in these 4 parts of your article:

Title: Always try to include your keyword in the first 65 characters of your title
Headers and Body: Mention your keyword throughout your article and in the headers
URL: Optimize your URL and add one or two keywords.
Meta Description: It must be easy to read, compelling and relevant, and include the keywords for which you want to appear on search engines.
8- Optimize images: Your articles contain images, but Google can't read them so you have to include 'alt text' for each one. Be descriptive and add some keywords without doing keyword stuffing.

9- Include internal links: nternal links help search engines validate the relevancy of your content. If you write on a subject previously mentioned in another article/ebook/page, it is a good practice to add a link to this page.
10- End with a CTA: Ideally, every article ends with a CTA. It's important to retain your visitors and keep them engaged with content.